Not mistaken for the other Vanessa in the top 10 of best woman poker players in the world, Vanessa Rousso has it all. The looks and the winnings! Born February 1983 she lived in both United States and France ending up winning her first big poker price in 2006 with a staggering $ 263,625 at the Five-Star World poker Classic.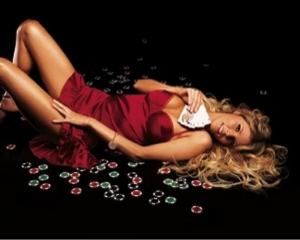 Vanessa claims to be playing poker since the age of five and prefers to play Texas Hold'em. Well apparently starting that young is advisable because her earnings till date come up to almost $3,500,000 while combining her playing with going to college.
In 2009 she hit her all time best score finishing 1st at the Pokerstars EPT in Monte Carlo, taking home $1,021,713.
Despite the fact she brings in the cash. We love having her in every tournament and you know why!